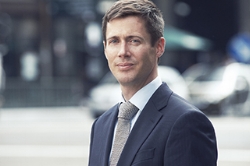 Professeur de droit international (docent tenure-track), Universiteit Gent (2013/2014 – ).
Fondateur du Ghent-Rolin Jaequemyns International Law Institute.
Of Counsel, Stibbe (barreau de Bruxelles).
Visiting Researcher,Yale Law School (2008).
Senior Research Fellow, Leuven Centre for Global Governance Studies et professeur adjoint, KULeuven (2009-2013).
Visiting Fellow, Cambridge Lauterpacht Centre for International Law (2016).
Universiteit Gent
Licence en droit, 2003.
Candidature en sciences politiques, 2004.
University of Nottingham
LL.M., Public International Law, 2004.
Katholieke Universiteit Leuven
Master of Conflict and Sustainable Peace Studies, 2006.